Alginic Acid Chelating Compound Fertilizer
Enbao seaweed extraction is the national invention patent technology (Patent No. ZL03112343.0), which uses pure natural algae solid state fermentation cell wall autolysis extraction of seaweed extract, (distinguished from chemical hydrolysis, etc.). Because there is no strong alkali and strong acid and high temperature in biological fermentation process, it can ensure that the active ingredients in seaweed are well preserved, while chemical hydrolysis is easy to destroy the activity of the internal source of seaweed. Biological fermented seaweed fertilizer is a new type of fertilizer with high scientific and technological content, ecological environmental protection, high efficiency and value-added.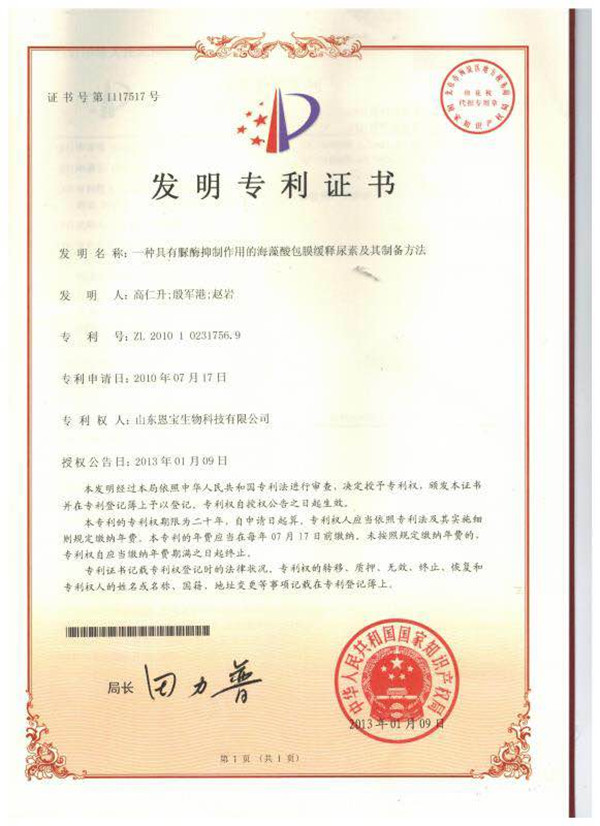 The Alginic Acid Chelating Compound Fertilizer of branch[ENBAO"has characteristics such as slow and controlled release, stabilization and production of great effect. The fertilizer is a totally green and pollution free product which can modify the soil structure, adjusting the fat, water, gas and temperature of soil with a better performance and efficiency than the ordinary fertilizer.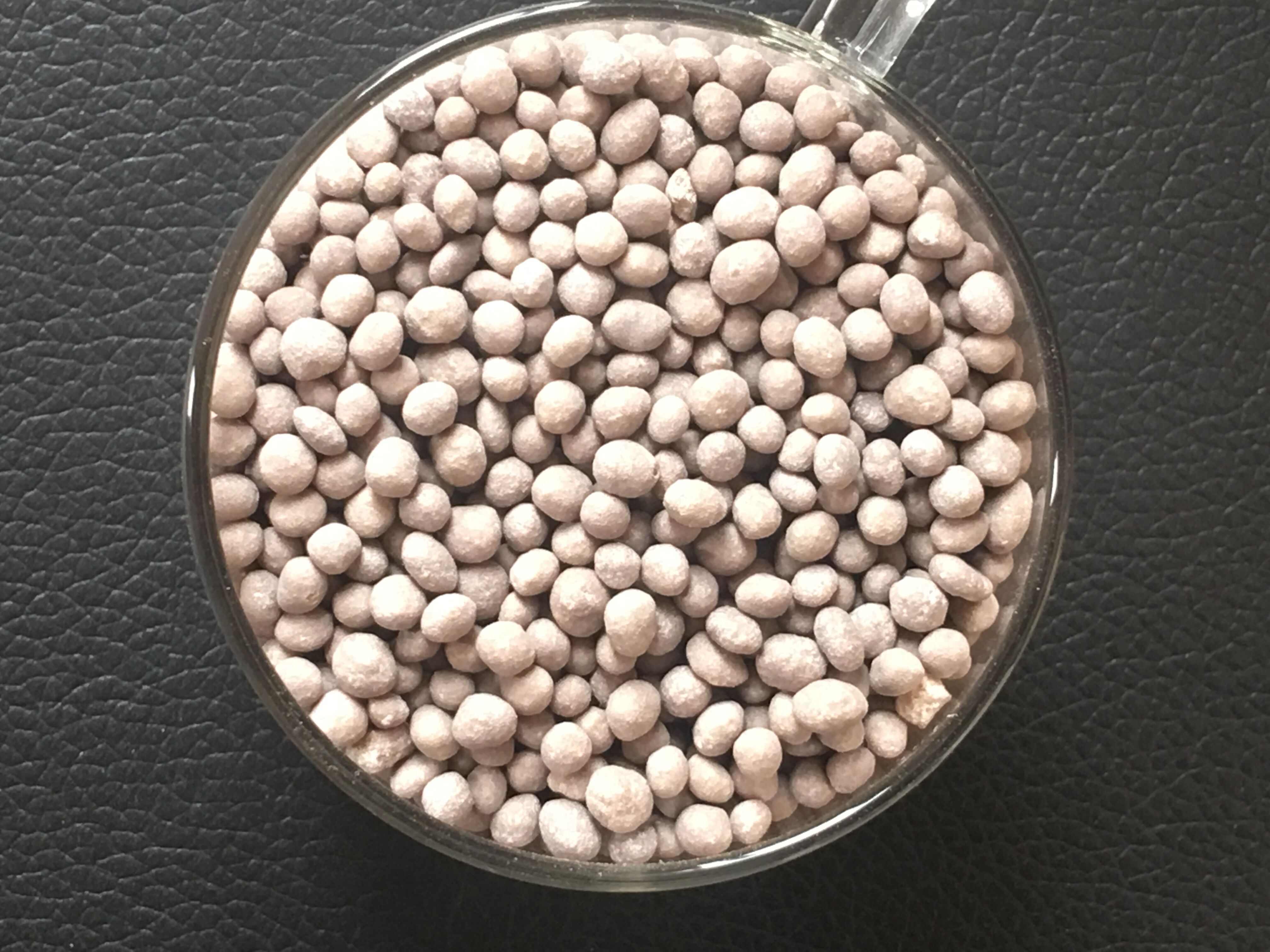 The alginic acid chelating compound fertilizer of branch [ENBAO" is composed by: alginic acid, seaweed polysaccharides, vitamins, multiple mineral elements, natural plant activators (such as auxin, cytokinins) ,plant growth-activating enzymes and etc.. which has functions in improvement of crops rhizosphere environment, acceleration of root development and significant increase of crops productivity and quality, as well as improving the capacity of resistance ability against such as drought, water logging, cold and continuous cropping.