CMC Toothpaste Grade used in toothpaste industry, as the most important gum of the paste, has the good compatibility of various materials in the toothpaste, fine paste and glossy, regardless of the water, good stability, can give special and comfortable mouthfeel.
In toothpaste, Toothpaste Grade CMC makes it delicate and resistant to temperature changes and microorganism, it is an effective stabilizer and endows the toothpaste with comfortable taste.
With good compatability, Toothpaste Grade CMC can be mixed with various ingredients of toothpaste .
Toothpaste Grade CMC makes toothpaste fine and glossy , no dehyration and no decladding .
With good stability and suitable thickness, CMC Toothpaste Grade Powder offers toothpaste a special comfortable mouthfeel.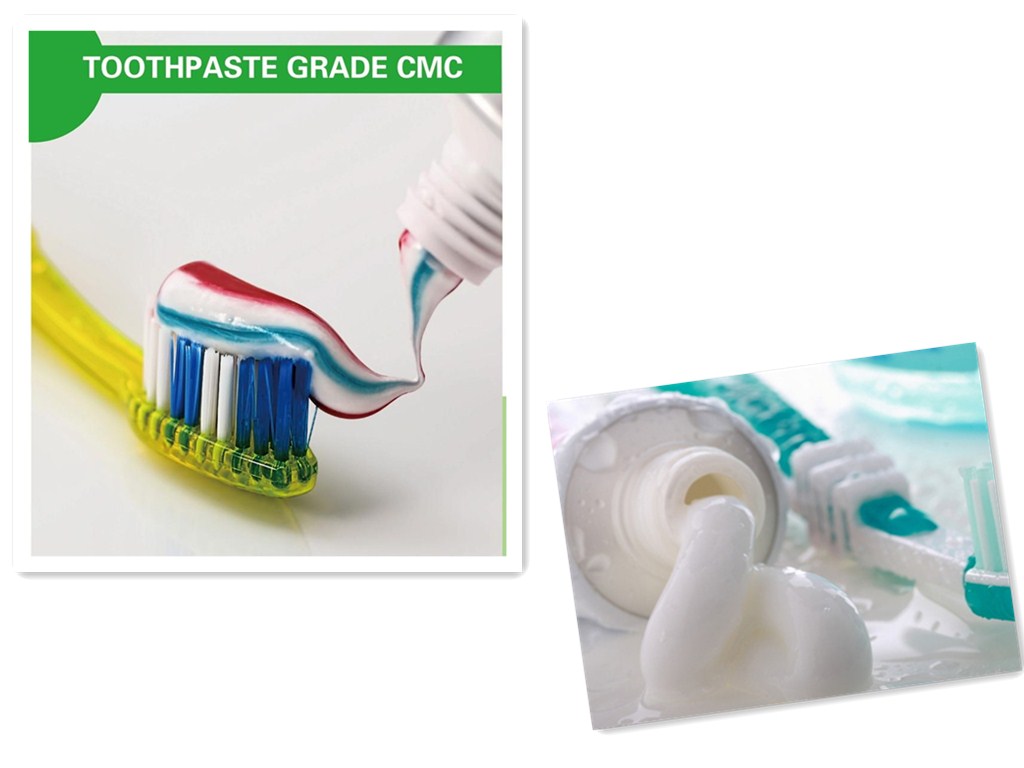 Toothpaste Grade CMC Specification: